Acetabular Fractures
Initial Treatment
ATLS protocol

In general, operative treatment of an acetabular fracture should not be performed as an emergency, except when it is part of open fracture management or is performed for a fracture associated with a dislocation of the hip.
Timing of Surgery
Most authors advocate waiting 2 to 3 days after injury before performing acetabular surgery to allow the patient to be adequately stabilised

Ideally, operative reduction and internal fixation of acetabular fractures should be performed within 5 to 7 days of injury

Try to avoid delay of more than 21 days (see below)
Anatomy of the Acetabulum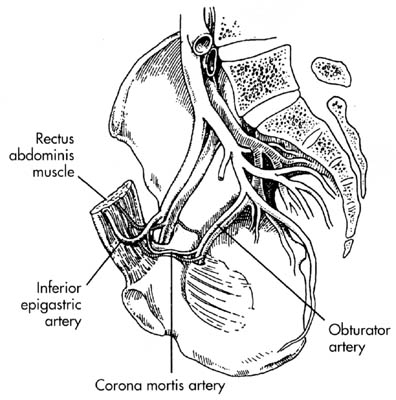 This is a preview of the site content. To view the full text for this site, you need to log in.
If you are having problems logging in, please refer to the login help page.