Fractures of the shaft of the humerus
Background
Fractures of the shaft of the humerus account for approximately 3 % of all fractures.

Majority treated via non-surgical means successfully.

Low energy # amenable to closed treatment due to internal soft tissue splinting.

Shaft = from pec. major insertion prox. to supracondylar ridge distally. Anterolat. surface contains deltoid tuberosity, sulcus for profunda brachii and radial nn., spiral groove posteriorly contains radial nn distally.

Musculature – intermusc septum divides into ant. and post compartments: post – triceps brachii; Ant – biceps, coracobrachialis and brachialis. 

The humeral diaphysis derives its blood supply from nutrient vessels, and a periosteal supply dependant on muscular branches and the anastomosis around the elbow.

Muscular attachments of the deltoid and pectoralis cause differing degrees of displacement depending on the level of the fracture and affect the choice and success of non-operative management.

Nerves – 

- Musculocutaneous 5-8 cm distal to coracoid pierces coracobrachialis supplies to coracobrachialis, biceps and brachialis and brachioradialis.

- Median – accompanies brachial a. medial to shaft and distally crosses lateral to medial (wrt artery). Lies medial to artery insertion in antecubital fossa.

- Radial – spiral around shaft from medial to lateral. Supplies post compartment and part of brachioradialis. Emerges between brachialis and brachioradialis in lat. third of arm. ALWAYS document RADIAL fct peri-op.

- Ulnar – travels down medial to brachial a, behind medial epicondyle.

 Vascular – shaft receives supply from brachial a, Nutrient and periosteal br. may arise from brachial, profunda brachii, post humeral circumflex a.

The fracture can be classified using the AO classification, or by site, fracture personality – transv, oblique, spiral; soft tissue injury including vascular and nerve injury and intrinsic conditions of the bone.

Holstein-Lewis# = spiral # distal third that MAY be assoc with radial n. injury.

Always consider adjacent joints, bone quality, pt factors.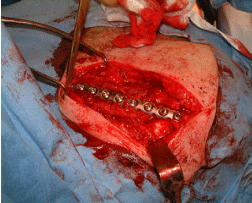 AO Classification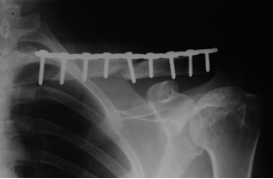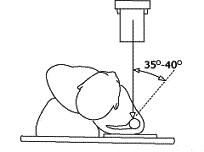 This is a preview of the site content. To view the full text for this site, you need to log in.
If you are having problems logging in, please refer to the login help page.