Inflammatory Arthritis
Systemic & soft tissue disease, affecting the skeleton secondarily.
Drag mouse over image to see labels & links: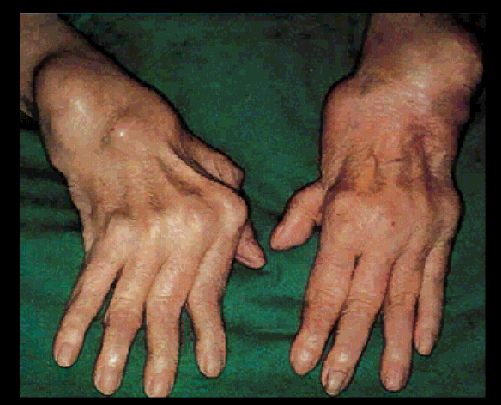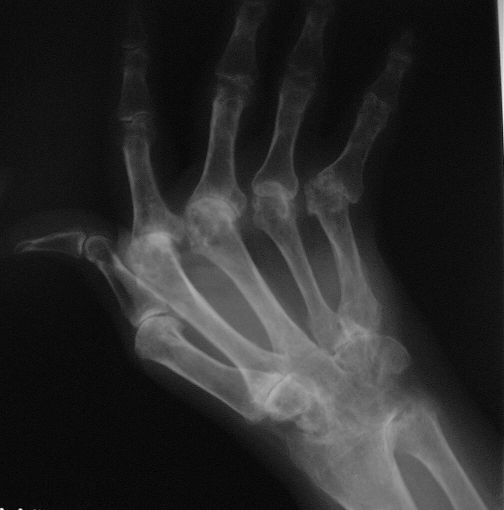 Note - The deformities depend on the direction of pull on the tendons.
Get zig-zag deformity in the sagittal &/or coronal planes
HISTORY:
1. Pain - due to synovitis or secondary OA
2. Loss of Function
Shortened ADL assesment:

Using toothbrush, hairbrush, knife, fork
Dressing - bra, pulling up trousers / stockings
Operate remote control
Hobbies
3. Cosmesis - may be extremely NB to patient. A poor functional result of surgery may not be a poor result for the patient if cosmesis improved.



This is a preview of the site content. To view the full text for this site, you need to log in.
If you are having problems logging in, please refer to the login help page.