Ellis-van Creveld Syndrome
Clinical presentation in a 12 year old boy.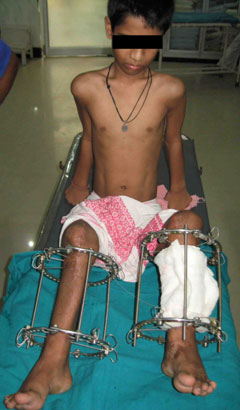 Chondrodystrophy (the most common feature affecting the tubular bones)
Disproportionate dwarfism (small stature of prenatal onset; average adult height, 109-155 cm)
Progressive distal limb shortening, symmetrically affecting the forearms and lower legs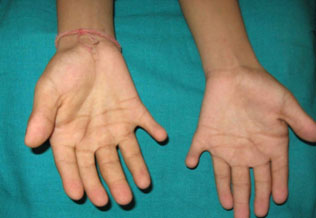 Polydactyly (constant findings)
Bilateral and postaxial
Polydactyly, observed in the hands in most cases but in the feet in 10% of cases
This is a preview of the site content. To view the full text for this site, you need to log in.
If you are having problems logging in, please refer to the login help page.